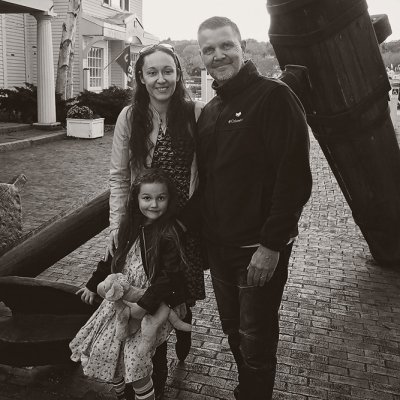 I have always been interested in the arts. In 2018 I decided to learn to sew. It became a passion and love from the first moment. It still amazes me that I can turn beautiful fabrics and thread into something timeless. Making dresses for little girls is always fun. My biggest inspiration is my daughter Ivana May.
I'm passionate about supporting all things handmade and lovingly crafted. I love items that have stories behind them and developing relationships with the people who created them.
2019 I was lucky enough to be chosen to become a pattern tester for several great pattern companies.  I tested many amazing patterns and created amazing friendships.
2020 was a year that everything changed. I was invited to become a Pattern Designer for Vintage Little Lady Co. I get to create patterns for a truly awesome Company and get to be part of a really inclusive, supportive and inspiring community. Due to the nature of creating sewing patterns, no week is ever the same. Every week or two my focus changes, as I progress through the process – from initial design, sampling, pattern creation, pattern testing etc. I think this is one of the best bits about my job. I am definitely never bored! And Leah Pitkin the owner of VLL is simply amazing and supportive. I really can't think of anything I'd rather be doing than this. You can see all my creations here http://www.vintagelittlelady.com
Vintage style dresses are my absolute favorite.
What have you been dreaming of since you were a child? Define it and go for it! Chasing your dream will bring you true happiness that can be shared with the world.
"And let the beauty of the Lord our God be upon us,  and establish thou the work of our hands upon us; Yes,  the work of our hands establish thou it."
Psalm 90:17